The singles spun up. The caps weighed the same but it looked like I had spun a lot more onto the top bobbin but when I plied them the yardage matched with about 20cm left over on the top bobbin!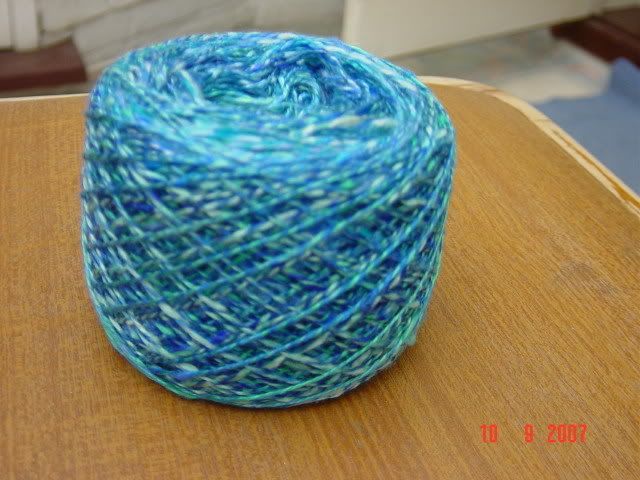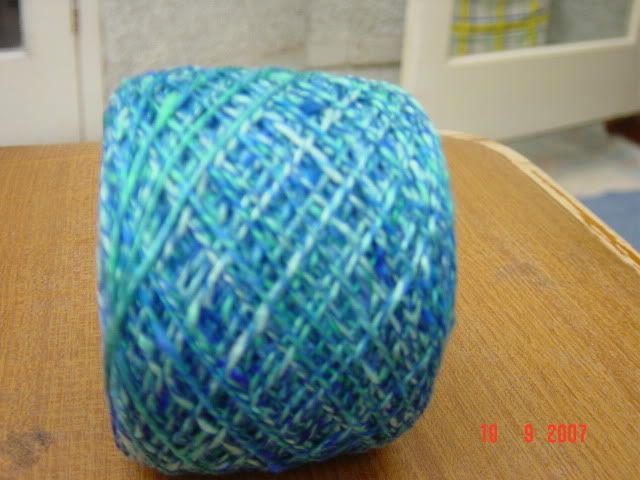 27g of silk caps spun into 242yds of a gorgeous sea coloured varigated 2 ply hand dyed, hand spun yarn, at a guess because I forgot to check before winding into a ball I think it would be fingering weight to heavy laceweight. I always seem to have a lot of dye come out when setting the twist even though after the initial dyeing I washed the caps until the water ran clear, maybe I am abit heavy handed with dyes as I like strong colours!
Any suggestions for a small project in which I could use this silk?