A very big thank you to Iris for her very generous parcel with loads of goodies in, she really seems to know what I like so below are photos of what was in the parcel.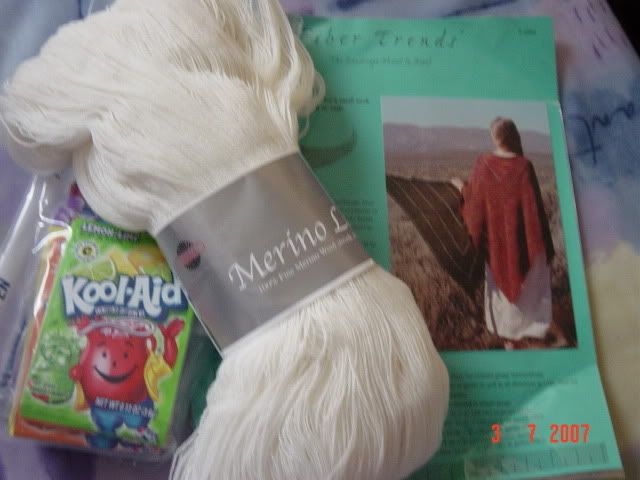 This is a skein of shrink resistant lace weight merino - 100g = 1375yds, many packets of Kool-Aid for creative dyeing and a pattern for the
Fiber Trends Landscape Shawl & Scarf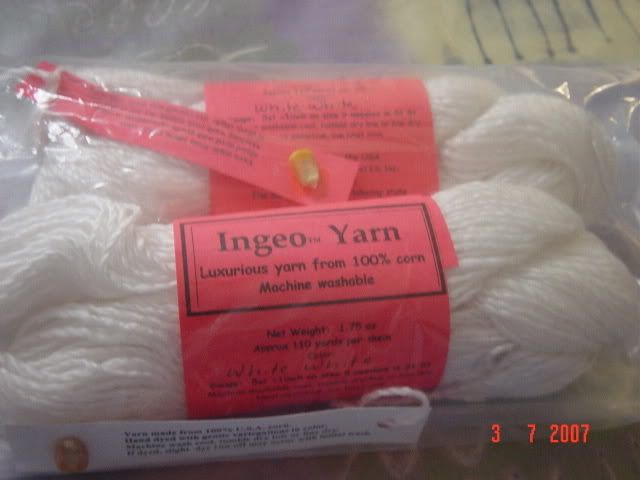 .
This is Ingeo Yarn, a skein is 1.75oz = approx 110yds made from the yellow kernel of the corn not corn silk - this is produced in Iowa.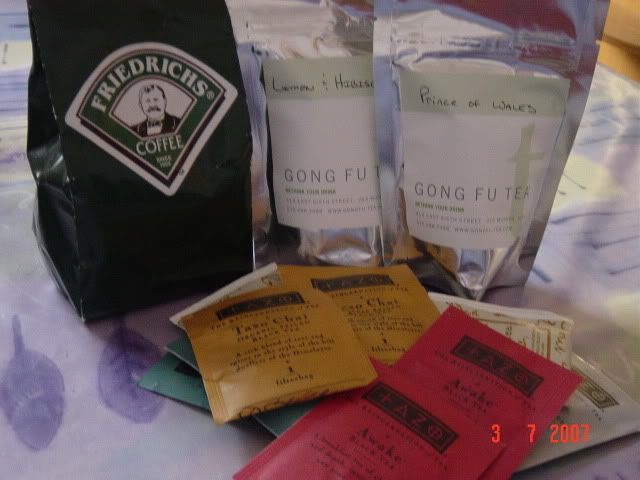 Many individual sachets of teas, 2 pack of Gong Fu Tea - Lemon & Hibiscus and Prince of Wales (from Iowa). Also the 'Star of Persia' tea with ruby sugar crystals.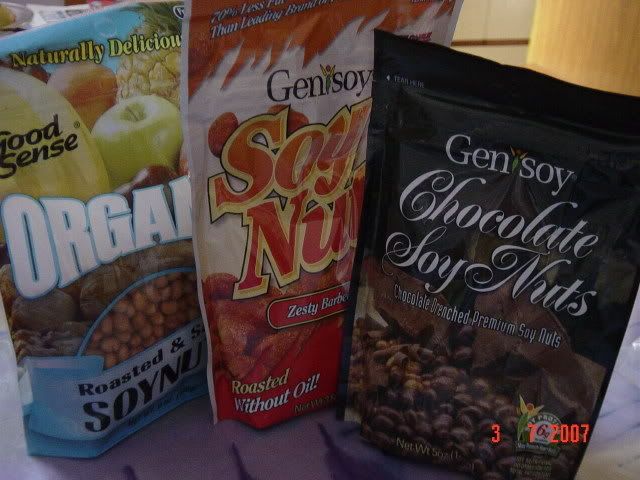 3 packs of Soy Nuts, I have already eaten the zesty barbeque flavour (we don't have these in the UK and they are delicious), also there is chocolate and roasted/salted.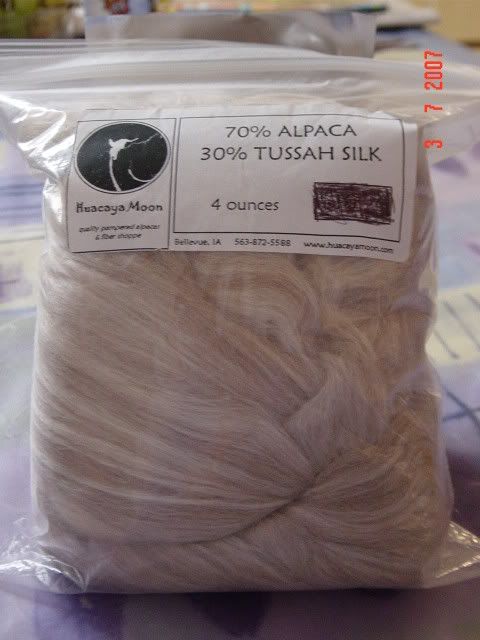 4 ounces of 70% Alpaca 30% silk from
Huacaya Moon,

This is a natural varigated colour.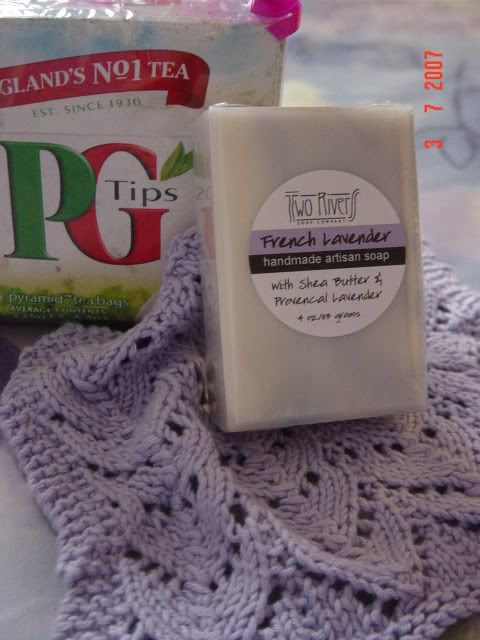 Good old PG Tips and a bar of French Lavender Soap from
Two Rivers Soap Company
. A pretty cloth in a lavender shade comes with the soap which has a very natural wonderful smell.
And finally 8oz of a wool roving, very soft to the touch and really my style of fibre!
Thank you Iris, this has been an amazing swap, with really unexpected kindness and generosity.